Where Is Your Favorite Place You've Ever Been? (Part 3)
At last, we come to the end of this amazing series of posts based on all of your favorite places. I've loved reading about all of the places you love, and it's been giving me an extra bad case of wanderlust. I hope you've all enjoyed reading these posts as much as I've enjoyed writing and compiling them.
And for anyone curious, of the places suggested for these posts:
USA: 9
Canada/Mexico: 4
Australia/New Zealand: 1
Asia: 3
Europe: 10
South America: 2
With this one, the specific city doesn't matter so much as the environment. I've been to several different places and resorts in Mexico on family trips, and it's one of the best vacations you could ever have if you like relaxing. Beautiful sunsets, beaches, hours and hours reading next to the pool, gorgeous weather, and lots of tropical drinks make a resort in Mexico one of my favorite places in the world to be.
-Me (reading and relaxing junkie)
Mountains of New Mexico on a summer night:
"My favorite spot in the world is Chaco Canyon National Park, where you can find large numbers of pueblo indian villages and is often thought of as one of the best stargazing views in the world! While it's not easy to get to, it's definitely worth it! Combine high altitude with a dry desert, spread out a blanket and just enjoy or attend one of the guided events to learn all you need to know about constellations. During the daytime there is world class mountain biking and backcountry hiking trails and rock climbing for miles!"
-Joe Clemen (just introduced me to a whole new part of the country)
"It's my favorite place cause it's beautiful, and everything around it is focused on the falls. So no matter what you were doing, you most likely got a great view. But make sure to go on the Canadian side, not American!"
-Sylwia Pietura (my roommate, who is a true and convincing believer that the Canadian side is far superior)
"Honolulu stands out as my favorite for many reasons. The people are extremely welcoming and the "spirit of aloha" is real. There is always a nice tradewind and the weather can't be beat. Loved Hanauma Bay for snorkeling, for boogie boarding, and our hotel had a fantastic Luau. Pearl Harbor and the USS Arizona are a must see, and the flea market at the stadium is phenomenal. We went on a submarine adventure also. I loved the fact that a family can go have an adventurous as well as relaxing time, but it is also great for adults who want a getaway. The boogie boarding place was Bellows Beach. Awesome Kahlua pork there too."
-Lynn Davis (whose description was worth the wait)
Villefranche Sur Mer, France
"It's a beautiful village on the coast in the Côte D'Azure, France. We arrived by cruise ship that anchored in the bay so we took a tender into dock. Set in an ocean bay, its crescent shaped beach is beautiful. The village of quaint stucco buildings and red tile roofs rises steeply uphill from the sea. I particularly remember the beautiful trompe l'oeil paintings on the buildings. One, on a little house, was a painting of a window with a cat looking out. It balanced out the home and was so realistic. Also the lovely cafés and little shops made this a beautiful, relaxing setting."
-Vesta Goldammer (who does an awesome job of describing the true beauty of Southern France)
"I thought the culture there was really cool. Also my family has random ties to Japan (my parents both speak japanese, they met there, I lived there for about a year as a child) so that gives me a personal connection to the country as well."
-Margie Cullen (all around awesome and super well traveled person)
"I have traveled to many places during my life, many of them favorites. But when someone asks what is my most memorable I have to say skiing the Valee Blanche (White Valley) on Mont Blanc in Chamonix, France. It is the highest I have been above sea level at almost 16,000 feet, and although I have never been more then an advanced intermediate skier I was able to join a group with guide to ski this area. We had to go up the very large cable tram and through an ice tunnel out onto a snow ridge that had steps cut into them we had to walk down with skis in tow holding a rope railing until we reach the level service of the glacier. From there we had to follow the guide around crevices in the ice over the glacier and down the mountain. We had a group of 15 and there were several mishaps but fortunately none too serious. It was a beautiful sunny day and one I will always remember as a wonderful life experience, not only for visiting beautiful Chamonix, France, but challenging​ myself to a higher place."
-Dotty Klein (my grandma, who is a traveling queen and super talented lady)
My grandmother's house at Christmas
"Every year Santa came to my grandmother's house. We traveled from Milwaukee to the Upper Peninsula. It was a 4 hour drive from my home. This place felt more like home than anywhere I ever lived as a child. I didn't move around much but that didn't matter. I felt my grandmother there. I had my tree, my garden, my favorite flowers. It was safe and predictable and just magic. There was little or no television. Everyone came to visit. We slept in a common bedroom. All the cousins and aunts and uncles were there. There was good food. I helped grandma with everything. We went to church and went on walks. It was peace and love in every good way."
-Rhonda Weber (winner of most sweet and nostalgic choice ever)
"My favorite place in the world is Portland Oregon. The vibrant expressiveness of culture there is evident in the culinary ingenuity of local restaurants, artistic celebration in community events and businesses, and also in the endless supply of fascinating humans available for conversation in that city. What makes Portland especially incomparable to any other city is the vast quantity of captivating nature hikes within an hour's drive from the city center. The nature loving community located there has also contributed to making Portland one of the most eco friendly metropolises in America, as well as promoting sustainable and eco friendly practices in local business. To me, Portland is the home of my soul. It's a place whose ideals I can stand behind with conviction, and which gives me hope for a thriving creative and intentional future for the human race. Not to mention, it's a whole heap of my kind of fun...!"
-Carmel North (who really followed through by actually living in her favorite place)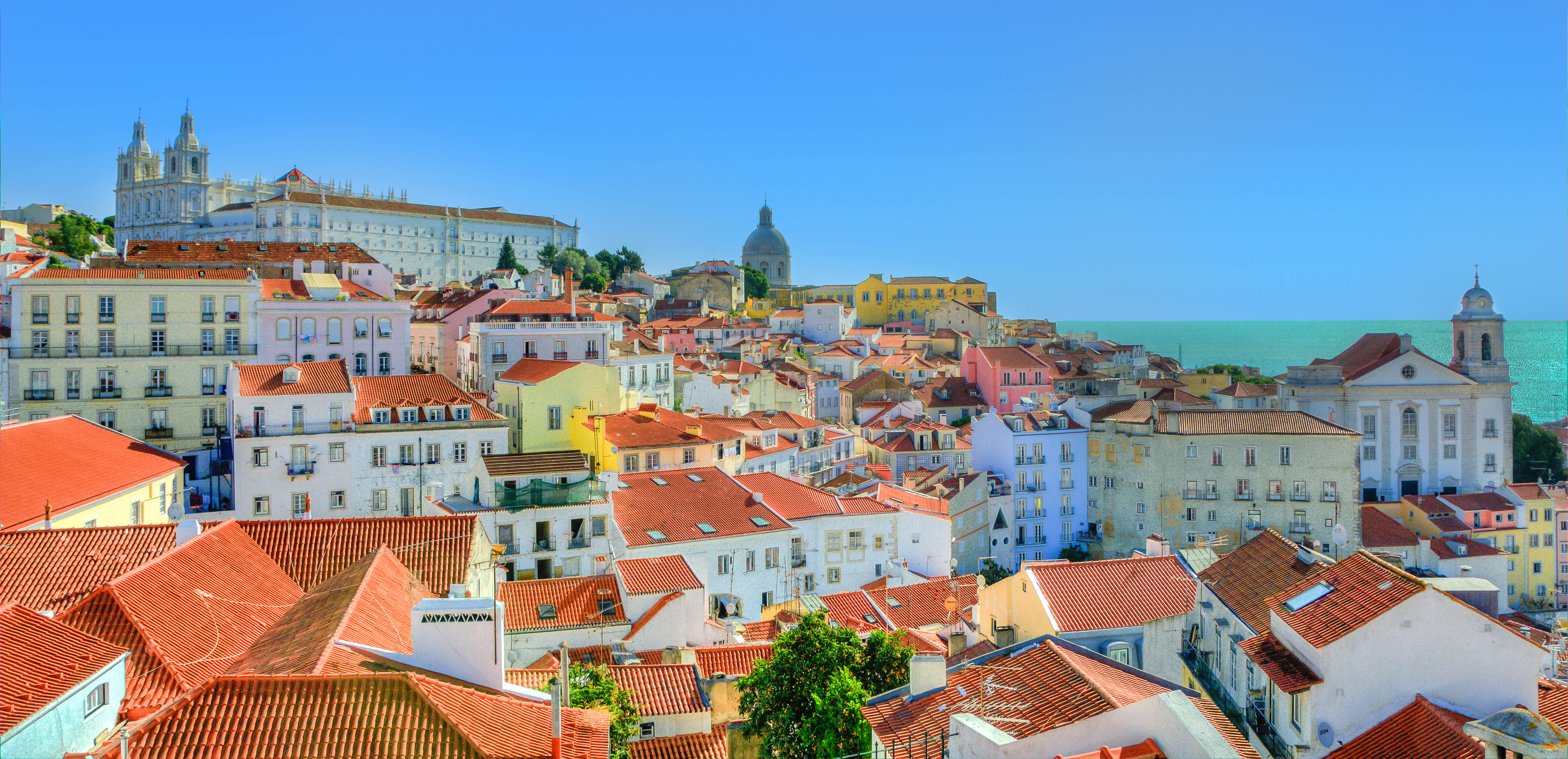 "Lisbon is like no other city in Europe. It's a cross between San Francisco and Mexico I'd say.
It sits right off the bay with a great view of what looks like the Golden Gate Bridge and a statue of Jesus like the one in Rio de Janeiro. You can walk everywhere to see their historical port, mini trolleys and many plazas. Their market place is a must go for lunch. They have a ton of local stands surrounding the dining court with everything from seafood to ice cream. They are known for their codfish and nata treats (heavenly cream filled little pastries). It's easy to hike around the city for wonderful views or take the train to their national park to see castles. Everyone is really friendly, especially at night. I highly recommend hitting the bars which usually occupy the whole street. Everyone hangouts in the street, bar hopping and meeting one another."
-Sara Jennissen (who already convinced me to include Portugal in my trip this May)